21 Years and Beyond
Since 2002, we have proudly developed and presented a rich array of Singapore stories and voices across different disciplines, platforms, and media. We are immensely grateful for your support as we fulfil our mission of bringing original Singapore stories that matter to you.
Please donate to Checkpoint Theatre and become our Checkpoint Champion. Join us in championing more original Singapore voices and stories that matter.
Become a Checkpoint Champion
Checkpoint Theatre is a non-profit company and a registered charity with Institution of a Public Character (IPC) status. With your support, we can continue to make theatre with honesty and humour, head and heart.
Please donate and become a Checkpoint Champion. Your donation will enjoy a 250% tax deduction and every dollar that you donate will be matched dollar for dollar by the Government under the Cultural Matching Fund: the more you give, the more the Government will give.
Donation Tiers
| | | |
| --- | --- | --- |
| Vermillion | | $10,000 & above |
| Flame | | $5,000 – $9,999 |
| Tangelo | | $1,000 – $4,999 |
| Amber | | $500 – $999 |
| Coral | | $300 – $499 |
In Appreciation
We show our appreciation to our Checkpoint Champions in a number of ways:
Priority bookings
Invitations to selected productions, programmes and events
Complimentary production programmes and selected publications
Acknowledgement in our production programmes and on our website
Please write to giving@checkpoint-theatre.org if you would like more details about becoming a Checkpoint Champion.
How to Donate
Donations may be made by the following methods:
PayNow or Bank Transfer
0% admin fee: our preferred method
Checkpoint Theatre Limited
OCBC 551 06666 5001
UEN: 200209251R
Crossed Cheque
Payable to Checkpoint Theatre Limited, mailed to 90 Goodman Road, Blk B #02-03, Singapore 439053
Please email us at giving@checkpoint-theatre.org with the details of your transaction:
the donor's full name,
the donor's NRIC/FIN (should you wish to receive a tax deduction receipt),
the donor's mailing address & email address, and
the donor's mobile telephone number.
We salute and thank our wonderful Checkpoint Champions!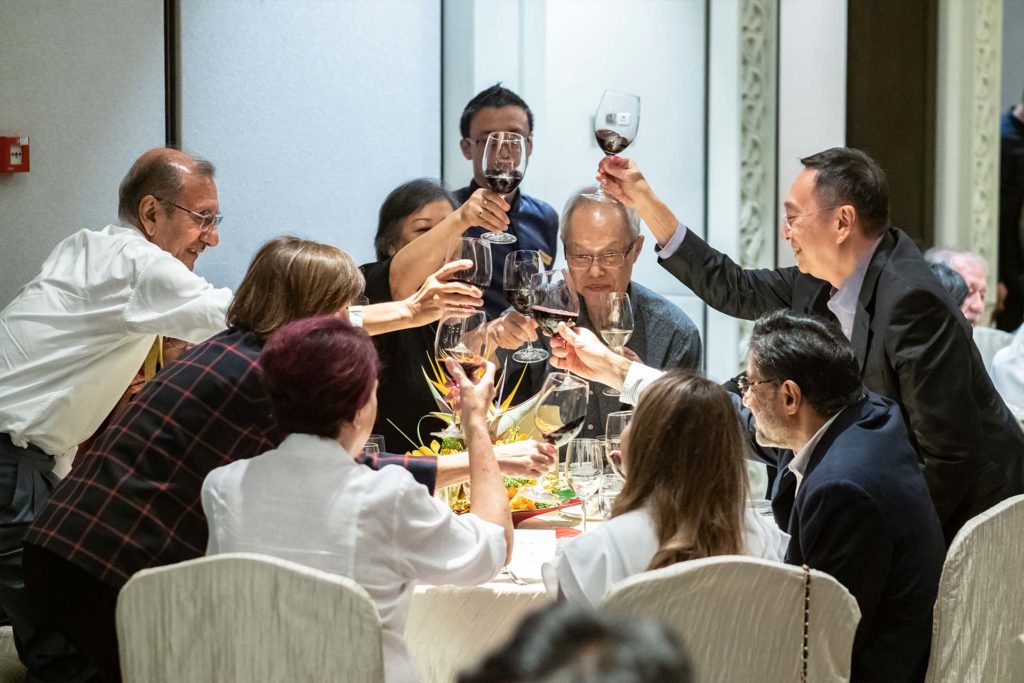 Champion-in-Chief
Suon Kuok
Vermillion
Dana Lam & Teo Teck Weng
Annabelle Yip & Ronnie Quek
Zaibun Siraj & Paul Drayson
Bill & Judy Bollinger
Katie & Robin Rawlings
Roopa & Shiv Dewan

Flame
Joshua Nair
Shirley Goh & Steven Luk
Carolyn Lam and James Hare
Leong Ka Tai & Rebecca Ng
Meena Mylvaganam & Michael Tay
Prakash Kannan & Joanne Yoong
Smitha Menon
Weiwen & May

Tangelo
Cheah Yin Mee & Wong Seng Hon
Edward Lee
Peggy Tan
Vidula Verma & Christopher Chen
Zhou Suli
Doreen Poh
Anita Krishnamoorthy & Prabhat Ojha
Belinda Chng
Corndale Consultants Pte Ltd
Emmett & Hazel Wong
Evelyn Wong
Ferdinand de Bakker
Julie Wee
Khor Su Min
Kisha Tan & Mayank Dalakoti
Lee Li-ming
Lynette Ng
Musa Bin Fazalur Karim
Ong Su-Chzeng
Pavitar Kaur Gill
R Badhri Nath
Steven Miller & Pat Meyer
Tay Tong
Teri Teo & Gan Ying Quan
Victor & Nancy Tan
Yvonne Tham

Amber
Amanda Chong
Barry Duncan Clarke
Chew Hock Yong
Faye Kwan
Hisaki Deguchi
Janice Ngeow
Jill Wong
Lawrence & Luana Lim
Loong Seng Onn
Melvin Yap
Nikko Aw
Nithia Devan
Ong Yen Lyn
Phan Ming Yen
Phua Jie-Ying
Robin Arnold
Shou Sen
Su Lin Chionh
Suresh Jesuthasan & Isabelle Desjeux

Coral
Jeremy Wang
Daniel Tham
Izyan Nadzirah Nordin
Kim Tay
Koh Kim Siah
Malcolm Sim & E-Sean Lum
Susan Lim
Xie Shangbin

And others who asked to remain anonymous.
Your good vibes and generous support mean the world to us.
Thank you from the bottom of our hearts!