A New Way Forward
2021 is an instrumental turning point for Checkpoint Theatre's new focus as Singapore storytellers across different disciplines, platforms, and media. The pandemic has hit us financially, but has also elevated our creativity in finding new ways to fulfil our mission of bringing original Singapore works to you — whether through live performances, video and audio experiences, or even comic books.
Please donate to Checkpoint Theatre to support us in the creation and telling of important stories to get us through these times, and about these times.
Become a Checkpoint Champion
Checkpoint Theatre is a non-profit company and a registered charity with Institution of a Public Character (IPC) status. With your support, we can continue to make theatre with honesty and humour, head and heart.
Please donate and become a Checkpoint Champion. Your donation will enjoy a 250% tax deduction and every dollar that you donate will be matched dollar for dollar by the Government under the Cultural Matching Fund: the more you give, the more the Government will give.
Donation tiers
| | | |
| --- | --- | --- |
| Vermillion | | $10,000 & above |
| Flame | | $5,000 – $9,999 |
| Tangelo | | $1,000 – $4,999 |
| Amber | | $500 – $999 |
| Coral | | $300 – $499 |
Benefits
As a Checkpoint Champion, you will enjoy benefits for 12 months from the date of donation, including:
Priority booking
Complimentary and discounted tickets
Complimentary production programmes and publications
Invitations to our events
Acknowledgement in production programmes and on our website
How to donate
Donations may be made by the following methods:
Crossed cheque payable to Checkpoint Theatre Limited
To be mailed to 90 Goodman Road, Blk B #02-03, Singapore 439053
Please include with each donation:
the donor's full name,
the donor's NRIC/FIN (should you wish to receive a tax deduction receipt),
the donor's mailing address & email address, and
the donor's mobile telephone number.
We salute and thank our wonderful Checkpoint Champions!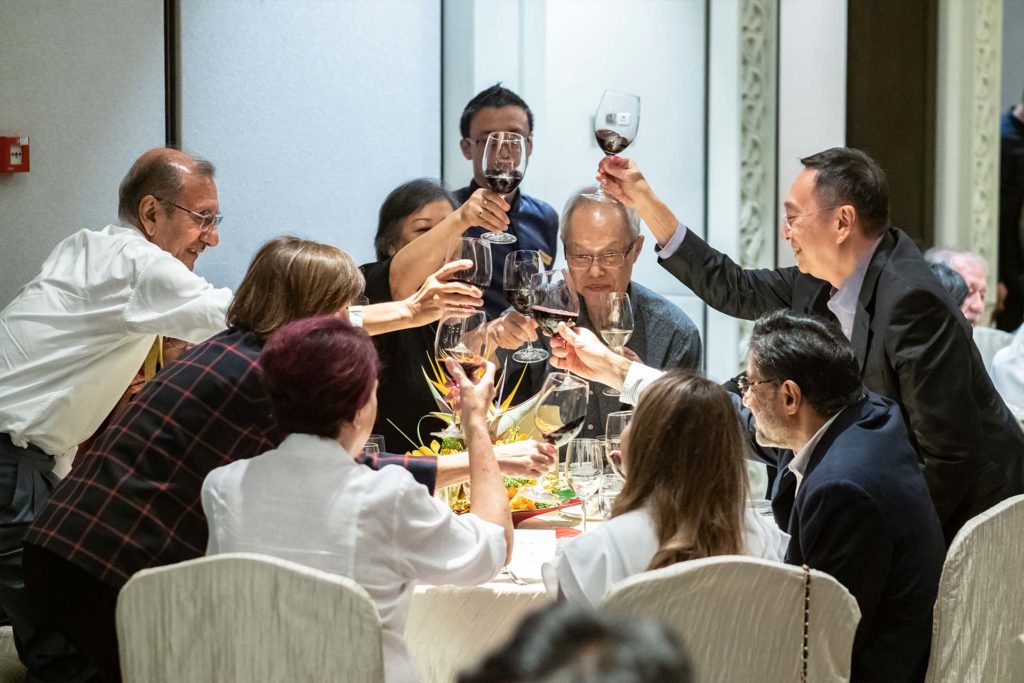 Champion-in-Chief
Suon Kuok
Vermillion
Bill & Judy Bollinger
Chan Boon Kheng
Claire Chiang
Prakash Kannan & Joanne Yoong
Teo Teck Weng & Dana Lam
Zaibun Siraj & Paul Drayson

Flame
Alan & Virginia Hellawell
Annabelle Yip & Ronnie Quek
Cecelia Girvin
Ronald Ooi
Victor & Nancy Tan
Meena Mylvaganam & Michael Tay
Tay Tong
Virginia Fang & Alan Hellawell
Weiwen & May
Tangelo
Anita Krishnamoorthy & Prabhat Ojha
Azmeen Moiz
Carolyn Lam and James Hare
Coleads
Daniel Teo
Douglas & Christy Lee-O'Loughlin
Evelyn Wong
Grace Fu
Hisaki Deguchi
Janek Schergen
Janice Ngeow
Joanne Ngeow
Joshua Nair
Katie & Robin Rawlings
Kuok Meng Xiong
Lawrence & Luana Lim
Lynette Ng
R Badhri Nath
Rachel Teo
Roland Lim
Roopa & Shiv Dewan
Steven Miller & Pat Meyer
Tan Hong Boon
Teri Teo & Gan Ying Quan
Toh Bao En
Tong Eng Brothers
Vasan & Jennifer Iyer
Vidula Verma & Christopher Chen
Wu Peihui
Yvonne Tham

Amber
Amanda Wong
Amy Khoo Mei Ling
Audrey Chng
Belinda Chng
Christie & Suenne
Corinna Lim
Elizabeth Oo
Evelyn Lee
Helen Lyou
Kim Koh
Kim Tay
Koh Kim Siah
Loong Seng Onn
Margaret Thomas
Peggy Tan
Ruhi Mukherji
Serena Lim
Tay Ting Fang
William Neo
Wong Cui-Ting Melissa
Zhou Suli

Coral
Brendan Tan
Christine Chong
Heinrich Hubbe
Jacinta N
Nithia Devan
Phan Ming Yen
Soh Lai Yee
Suenne Megan Tan
Suresh Jesuthasan & Isabelle Desjeux

Your good vibes and generous support mean the world to us.
Thank you from the bottom of our hearts!