2020: A New Way Forward
This year marks Checkpoint Theatre's new focus as Singapore storytellers across different platforms and media. This pandemic has hit us financially, but it has also pushed us to creatively find new ways to fulfil our mission to bring original Singapore stories to you. 
Please donate to Checkpoint Theatre to support us in the creation of this work, and many others to come.
Become a Checkpoint Champion
Checkpoint Theatre is a non-profit company and a registered charity with Institution of a Public Character (IPC) status. With your support, we can continue to make theatre with honesty and humour, head and heart.
Please donate and become a Checkpoint Champion. Your donation will enjoy a 250% tax deduction and every dollar that you donate will be matched dollar for dollar by the Government under the Cultural Matching Fund: the more you give, the more the Government will give.
Donation tiers
| | | |
| --- | --- | --- |
| Vermillion | | $10,000 & above |
| Flame | | $5,000 – $9,999 |
| Tangelo | | $1,000 – $4,999 |
| Amber | | $500 – $999 |
| Coral | | $300 – $499 |
Benefits
As a Checkpoint Champion, you will enjoy benefits for 12 months from the date of donation, including:
Priority booking
Complimentary and discounted tickets
Complimentary production programmes and publications
Invitations to our events
Acknowledgement in production programmes and on our website
How to donate
Donations may be made by the following methods:
Crossed cheque payable to Checkpoint Theatre Limited
To be mailed to 90 Goodman Road, Blk B #02-03, Singapore 439053
Please include with each donation:
the donor's full name,
the donor's NRIC/FIN (should you wish to receive a tax deduction receipt),
the donor's mailing address & email address, and
the donor's mobile telephone number.
We salute and thank our wonderful Checkpoint Champions!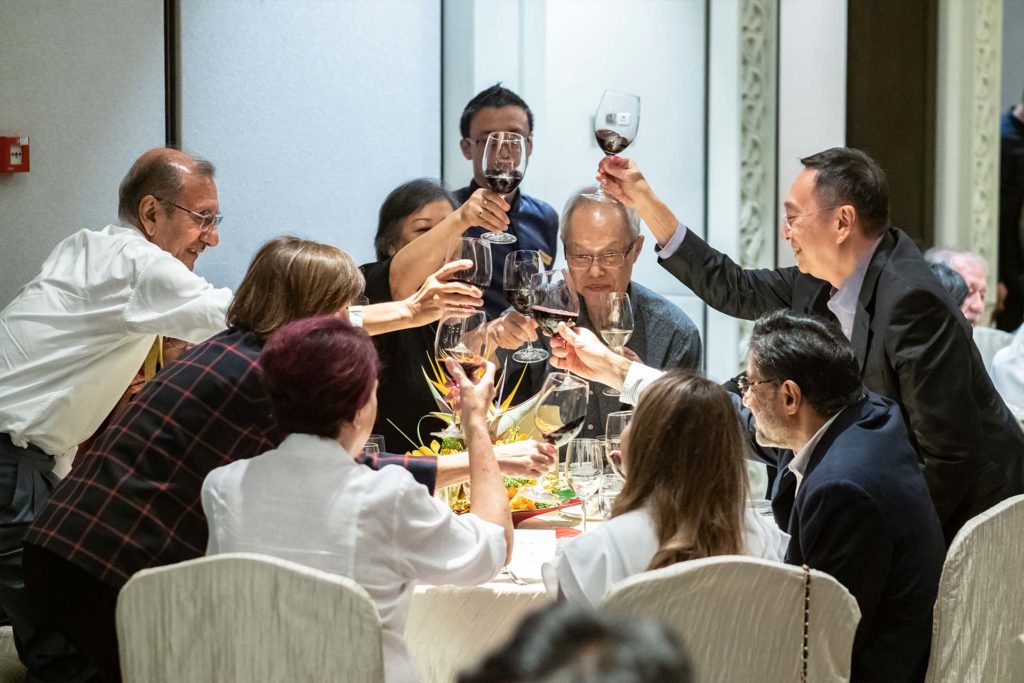 Champion-in-Chief
Suon Kuok
Vermillion
Claire Chiang
Bill & Judy Bollinger
Teo Teck Weng & Dana Lam
Zaibun Siraj & Paul Drayson

Flame
Alan & Virginia Hellawell
Annabelle Yip & Ronnie Quek
Cecelia Girvin
Ronald Ooi
Victor & Nancy Tan
Meena Mylvaganam & Michael Tay
Tay Tong
Weiwen & May
Tangelo
Anita Krishnamoorthy & Prabhat Ojha
Carolyn Lam and James Hare
Daniel Teo
Douglas & Christy Lee-O'Loughlin
Evelyn Wong
Janek Schergen
Janice Ngeow
Joanne Ngeow
Katie & Robin Rawlings
Kuok Meng Xiong
Lawrence & Luana Lim
Rachel Teo
Roland Lim
Roopa & Shiv Dewan
Shang Huai Min
Steven Miller & Pat Meyer
Teri Teo & Gan Ying Quan
Vidula Verma & Christopher Chen
Wu Peihui
Amber
Amanda Wong
Amy Khoo Mei Ling
Audrey Chng
Azmeen Moiz
Benedict Ong
Corinna Lim
Elizabeth Oo
Halijah Mohamad
Hisaki Deguchi
Kim Koh and Liu Li
Loong Seng Onn
Margaret Thomas
Peggy Tan
Prakash Kannan & Joanne Yoong
Serena Lim
Vasan & Jennifer Iyer
William Neo
Wong Cui-Ting Melissa
Zhou Suli
Coral
Christine Chong
Brendan Tan
Koh Kim Siah
Nithia Devan
Phan Ming Yen
Ruhi Mukherji
Suenne Megan Tan
Suresh Jesuthasan & Isabelle Desjeux

Your good vibes and generous support mean the world to us.
Thank you from the bottom of our hearts!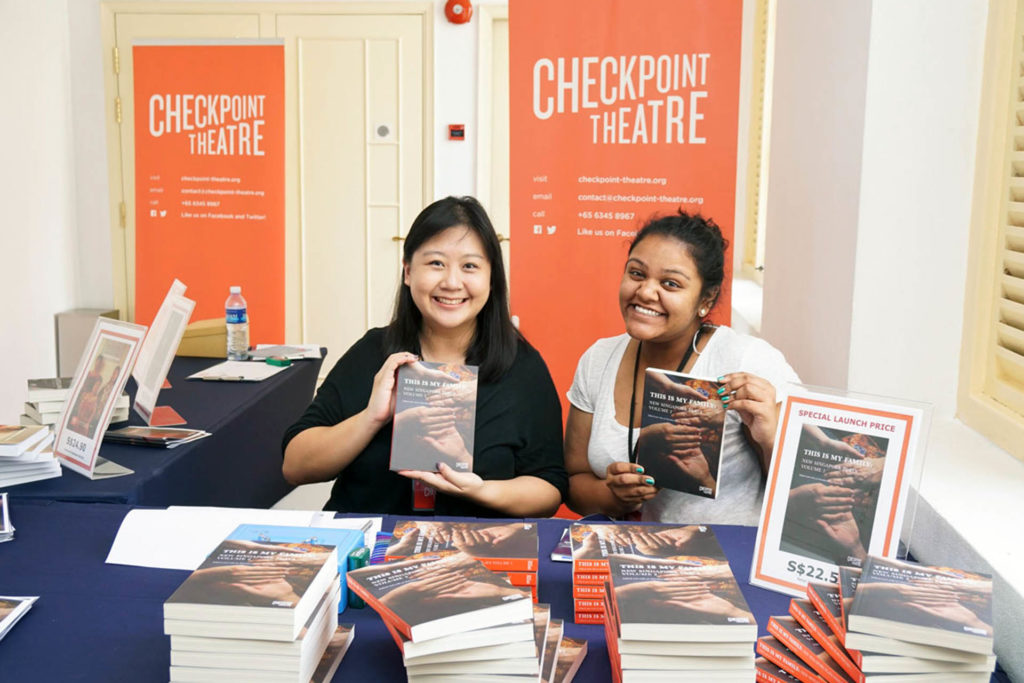 Be part of our Front-of-House team and play a vital role in creating a welcoming theatre experience for our audience! We are looking for volunteers who are passionate about the arts, personable, and can think well on their feet. Duties include greeting guests, handling patron queries, as well as managing the sale of Checkpoint publications. Training and guidance will be provided.

If you have time to give, get in touch with us at contact@checkpoint-theatre.org.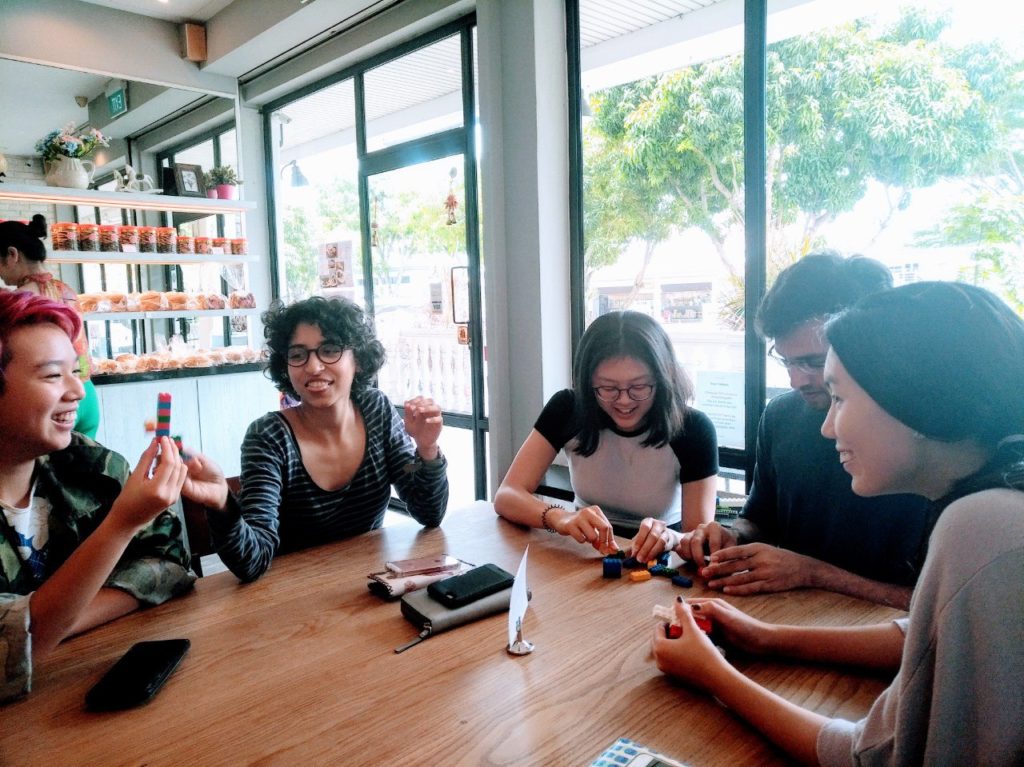 Checkpoint Theatre offers a holistic internship experience where you will learn first-hand what goes into bringing a production from page to stage. While duties will be primarily administrative in nature, interns are likely to have multiple opportunities (depending on the attachment period) to observe our creative process and follow the development of works-in-progress.
My time at Checkpoint Theatre was invaluable in helping me grow as an artist. This isn't a coffee and printing errands kind of internship — you are taken as seriously as anyone else on the team, and that helped me begin to take my own ambitions seriously, too.

M. J.
The amount of work, heart and collaboration that goes into Checkpoint's plays and productions show how much they care about and are motivated by original Singapore work. It was heartwarming to see that from a behind-the-scenes perspective and contribute to it.

R. Y.
My internship with Checkpoint Theatre has opened my eyes to many aspects of theatre and given me a new appreciation and understanding of what goes into theatre-making – beyond stage design, scriptwriting and acting.

A. S.
A full-time commitment of at least 10 weeks is required for an optimal learning experience. To apply, please send us your CV and proposed period of attachment at contact@checkpoint-theatre.org.
Checkpoint Theatre is looking to hire a Digital Marketing and Communications Executive under the SGUnited Traineeship Programme / SGUnited Mid-Career Pathways Programme. We are searching for someone who wants to build a career in arts administration and is passionate about promoting original Singapore stories. We want someone with integrity and initiative, who enjoys working independently and is also a good team player.
The trainee will be working closely with the head of Marketing and Communications to conceptualise and execute marketing campaigns online to promote the company's productions, publications and brand. The trainee will also support content management of all social media accounts including the design and creation of any marketing material suitable across various media platforms.
This includes:
Supporting the marketing and communications of Checkpoint Theatre's growing digital portfolio of online events and live-streamed performances;
Assisting to manage paid advertisements, email marketing efforts, SEO/SEM, etc;
Designing, curating, and managing marketing collateral (visual and copy) to be used across various media platforms, including social media and website content management;
Measuring KPI of marketing campaigns using data analytics to review and present reports on social media efforts;
Maintaining and documenting the company archive of all press clippings, video clips, tapes, photos, and marketing and publicity collaterals;
Managing the online and offline Front-of-House experience, along with other logistical and administrative support for miscellaneous company events and projects.
Requirements:
Excellent organisational and interpersonal skills;
Superb speaking and copywriting skills in English;
Able to focus, prioritise and work under pressure;
Strong background and interest in the arts;
Proficient working knowledge of Microsoft Office. Preferably familiar with Photoshop and Illustrator;
Relevant working experience or at least degree/diploma in a related field (arts management, business, marketing, etc).
Bonus: Experience with WordPress, MailChimp, Facebook Ads, Google Ads, Google Analytics, and video editing.
Applicants should submit their resume and cover letter via email to careers@checkpoint-theatre.org by Mon, 28 Sep 2020 with the subject heading "Application for Digital Marketing and Communications Executive". Only shortlisted candidates will be notified.
This position is under the SGUnited Traineeship Programme / SGUnited Mid-Career Pathways Programme, which is open to all Singaporeans and Permanent Residents.